Jersey was very excited about Christmas of 2007.
Jersey playing while opening gifts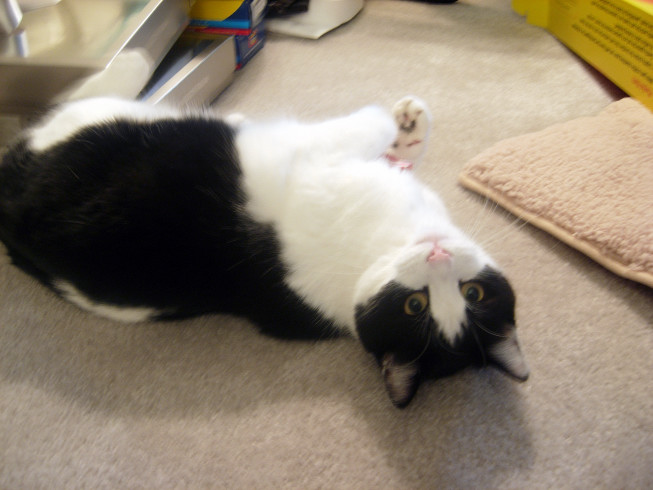 Jersey enjoying Christmas. He got a new cat magnet to rub his fur against and a new soft blanket for the window sill, when he looks out at the other neighborhood animals and keeping watch over them.
Jersey also got a high end filtered water dish.