Altoona and Horseshoe Curve 2009
Our trip started out with a stop at the Railroaders Memorial Museum in Altoona.
The following day we tracked down the Juniata Locomotive Shop in Altoona. This is a very impressive
facility that Norfolk Southern uses it for heavy diesel locomotive repairs.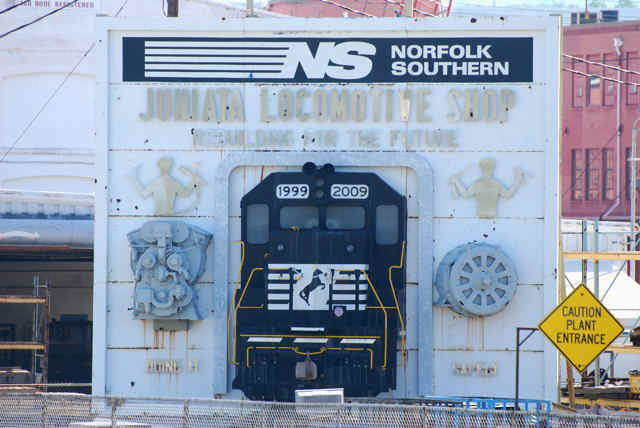 Next came Horseshoe Curve. It is now a national landmark.
Our last stop was at Tunnel Hill in Gallitzin. Gallitzin sits on a hill where tunnels run through for the
mainline which goes to Horseshoe Curve. Mile post 248 (6 miles west of mile post 242 at Horseshoe
Curve) is just past the main tunnel portal.